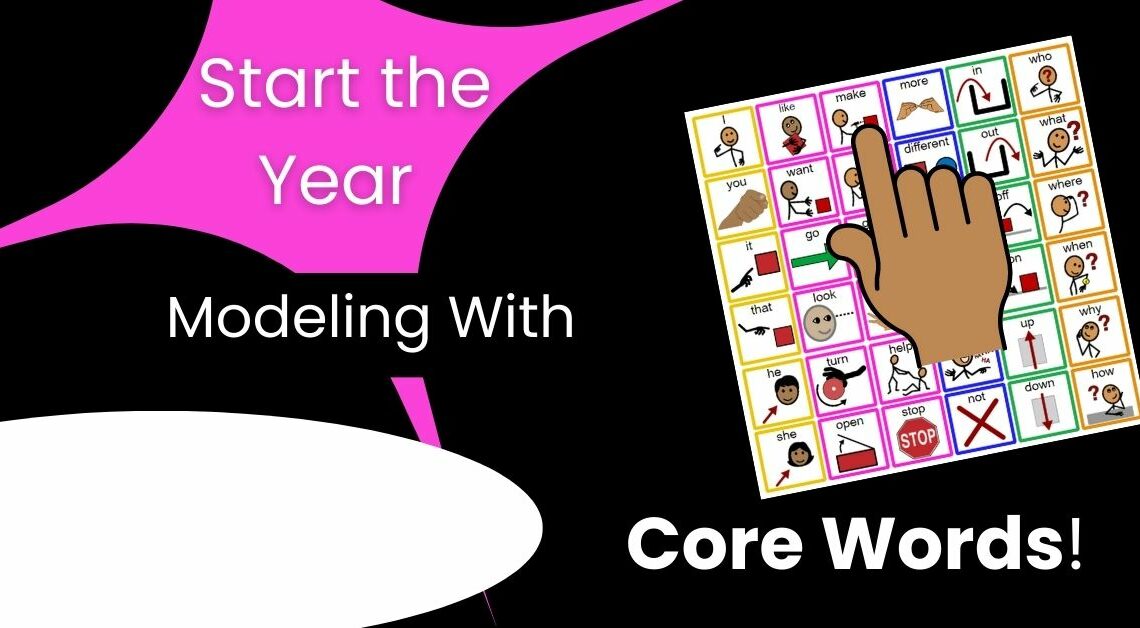 AAC Modeling Tips!!
August 17, 2023
Presume Competency
Model without expectation
Focus on "KEY" words
Don't worry about grammar
Pause/Wait
Don't just model NOUNS
Embed modeling AAC in all daily routines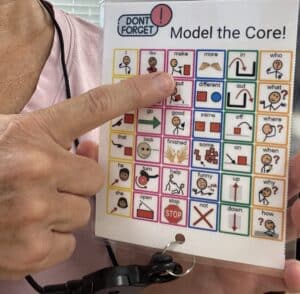 Core Word Lanyard
Get the school year started on the right foot with this simple core board printable that you can wear on a lanyard for that perfect modeling moment.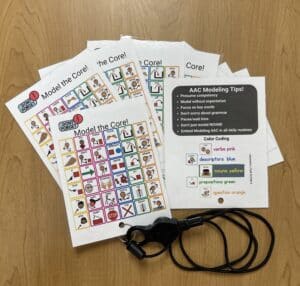 Download, print and laminate yours today!!!!
(tip: print the PDF on both sides)
Printable makes 4 core board lanyards
SymbolStix. ©2023 SymbolStix LLC. All rights reserved. Used with permission.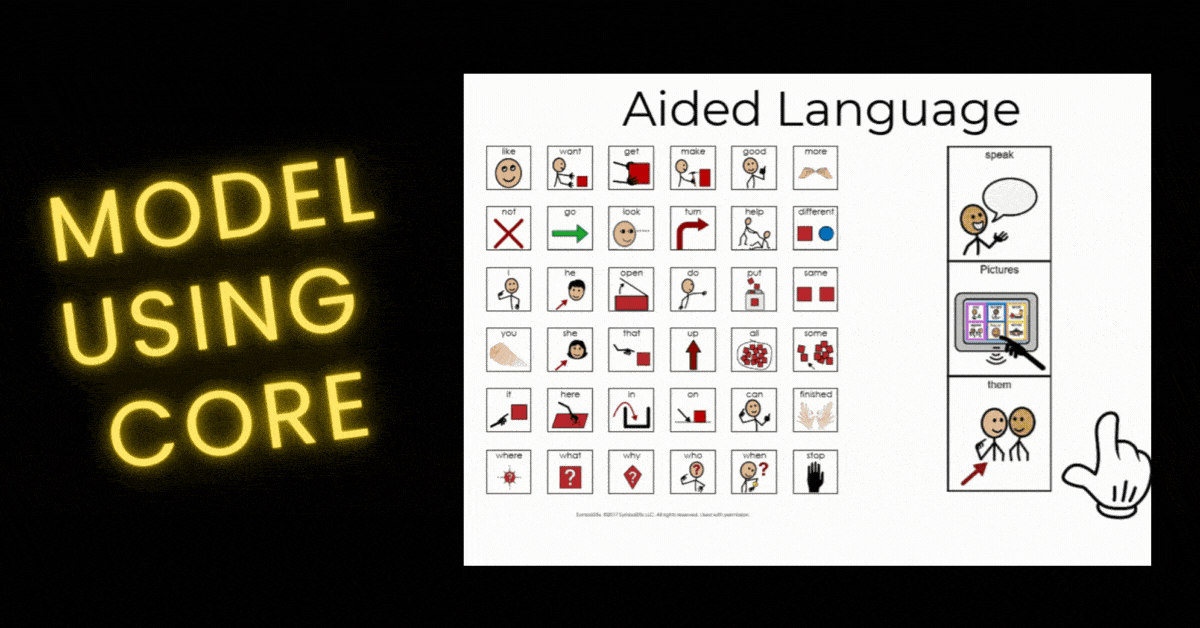 It is essential when working with students with complex communication needs that we model language using universal core vocabulary.
When getting started, we should focus on what "we" do, not what we think the student "can' or "can not" do.
For example, when a student reaches for a preferred item, we model "want" and say "You are reaching for that book, you "want" to read it.
So….. We should MODEL, MODEL, and MODEL AAC MORE!
For more information on what AAC modeling looks like and how to do it, check out Project-Core Module on "Aided Language Input".