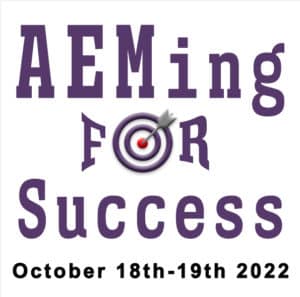 Registration
12:00 PM – 8:00 PM
Session
1:00 PM – 4:00 PM
Open Their World with Just a Little Room
Susie Thomas
Day 2
Registration
7:00 AM – 8:00 AM
Opening Session
8:00 AM – 8:20 AM
Session 1
8:30 AM – 9:30 AM
AAC and Early Intervention: Getting Started
Kelly Ryan
Writing Can Be FUN!!
Lynn Dunn
The TVI's Role in Supporting Students with CVI: A Collaborative Teaming Approach
Cindy Champagne & Janet Bernhardt
Turn Learning ON-OperatioN Toy Adapt
Tammy Dupre, Patty Lagron
Partner Assisted Scanning, Indicating Response, Alternate Pencils
Elizabeth Ardoin
Session 2
10:00 AM- 11:00 AM
All About That Braille
Krystal Guillory & Kristen Sims
Language Rich Environment
Candi Harbison
I "FEEL" the "NEED" to Move
Leslye Barnes
No Velcro!: Creating Digital Behavior Management Tools
Katie Sample & Theresa Robinson
Overview of the NLS E-Reader
Jill Dunaway
Lunch & Key Note Speaker
Lynette Fonteno
Session 3
12:45 PM – 1:45 PM
Introducing Alternative Access for Students with Complex Bodies
Christie Rowzee
Integrating Language into Play and Daily Routines: Keeping It REAL Simple for DHH Infants, Toddlers, and Families
Lacey Wood
Don't Break the Bank! Economical activities to use with a lightbox
Susie Thomas
What is Structured Discovery?
Kristen Sims
Session 4
2:15 PM – 3:15 PM
Tactile Communication
Justin Sims & Nabiha Mujahid
STEM in the D/HH Classroom? How!?!
Harry Wood
The Fear of Being a new TVBI
Robin Grantham
Game Development in the Classroom
Brett Grayson
NRMA National Reading Media Assessment
Casey Robertson