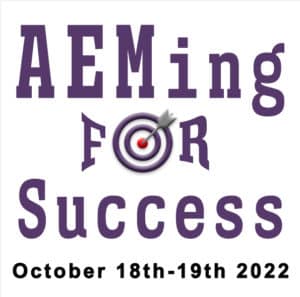 Session 1
8:30 AM – 9:30 AM
Title/Description
Presenter
AAC and Early intervention: Getting Started
Could AAC benefit children 3 years of age and younger? If so, when and how do I get started? These questions and more will be discussed in this introductory session. Participants will learn about different types of AAC and how these can support communication and language development. Additionally, we will discuss common myths surrounding getting started with AAC.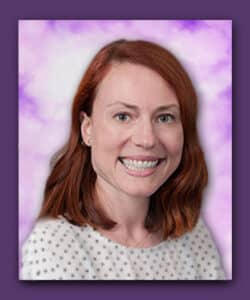 Kelly Ryan,
Louisiana AAC Consultant and SLP
Kelly earned her Bachelor of Arts degree in Theatre at Louisiana State University in 2009 and her Master of Science in Communication Sciences and Disorders at Southeastern Louisiana University in 2014. She began her career as a Speech Language Pathologist in the New Orleans public school system where she worked with a variety of students with articulation, language, fluency, and cognitive impairments from preschool through 8th grade. In 2016, she received a grant from the Autism Society of Greater New Orleans to purchase the LAMP Words for Life application for her school. Through this grant, she gained hands-on experience working with students who were non-speaking or with limited verbal speech to achieve functional communication goals. Additionally, she performed Augmentative and Alternative Communication (AAC) evaluations and treatments for students with Autism Spectrum Disorder. Kelly found her passion for AAC, while working with these students, and now focuses this passion in her role as a PRC-Saltillo Consultant, where she supports, educates, and empowers individuals in the world of AAC.
Kelly holds the Certificate of Clinical Competence in Speech Language Pathology from the American Speech Language and Hearing Association (ASHA) and a state license in Speech Language Pathology from the Louisiana Board of Examiners for Speech-Language Pathology and Audiology (LBESPA).
Writing Can Be FUN!!
Typically most Deaf/Hard-of Hearing(DHH) students tend to have a negative perception of the writing process. This session will focus on activities, ideas, and resources which will aid in putting a positive spin on the writing process. Creative writing activities will be shared around a Halloween theme ;as well as, activities which will include a literary piece and ideas for developing vocabulary and reading skills dealing with setting, main character, and supporting details.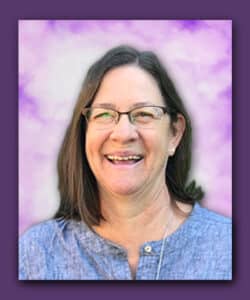 V. Lynn Small Dunn,
MEd
V. Lynn Small Dunn, MEd, is an English/Literacy Outreach Trainer for the NRSC STEM Center at Alabama Institute for the Deaf and Blind. Ms. Dunn has been in the field of Deaf Education for over thirty-five years specializing in teaching English and reading to Deaf/Hard-of-Hearing students. During her tenure, Ms Dunn has worn many hats from classroom teacher (prek-college), language specialist, curriculum coordinator, counselor, and outreach provider in relation to STEM education. She has won several awards. The most recent being the SERID: Outstanding Educator of the Year Award 2019. Ms. Dunn now consults with schools nationwide in the areas of ACT Prep and strategies related to developing ELA skills, as well as, resources best suited to meet the educational needs of DHH students.
The TVI's Role in Supporting Students with CVI: A Collaborative Teaming Approach
Sensory efficiency including visual access and a multi-sensory approach are important factors improved developmental and educational outcomes for students with multiple disabilities and cerebral/cortical vision impairment. Learn educational and developmental outcomes for these students may be improved by assessment driven, intentional/targeted direct/indirect instruction, accommodations, and collaborative teaming by a teacher of the visually impaired who understands CVI and its implications.
Cindy Champagne, Teacher of Blind Students, CVI Range Endorsee
Janet Burnhardt
Cindy Champagne, Teacher of Blind Students, CVI Range Endorsee
Janet Burnhardt
Turn Learning ON-OperatioN Toy Adapt
Switch adapted toys allow students to access activities that are otherwise unavailable to them. In this makers session participants will learn how to adapt a toy for switch users.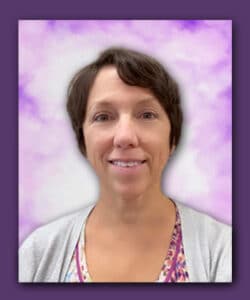 Tammy Dupre, AT Specialist for LA-AEM
Tammy has twenty six years experience working in the area of special education. She worked as a special education teacher within a self-contained classroom for nine years. For seven years, Tammy led the Central/South Central LATI Centers focusing on assistive technology training and teacher/student consultations. She has conducted presentations around various topics in the area of assistive technology.
Patty Lagron, AT Specialist for LA-AEM
Patty has over seven years working in the field. Patty has seventeen years of experience as a special education teacher. Throughout her career, she taught middle and high school students with mild/moderate and severe/profound exceptionalities. Her experience has given her the opportunity to use many assistive technologies in various capacities and even enabled her to conduct teacher inservices. In the past she worked with the Louisiana Department of Education to develop materials related to accessing the general curriculum for students with significant disabilities.
Partner Assisted Scanning, Indicating Response, Alternate Pencils
Establishing indicating responses for early and complex communicators. Utilizing responses for communication with partner assisted scanning. Focusing on literacy through use of alternate pencils and partner assisted scanning.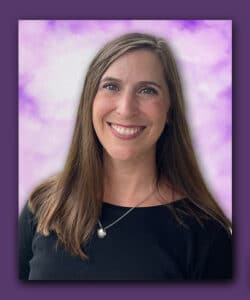 Elizabeth Ardoin, SLP, Assistive Technology Lead
Elizabeth Ardoin, MS, CCC-SLP, received her BA in communication disorders from LSU Baton Rouge in 2000 and her MS in Communication Sciences and Disorders from UL Lafayette in 2002. Elizabeth has worked in a variety of hospital settings and private practice. I've been employed with St Tammany Schools since 2006. I've words as a school based SLP, Assistive Technology Liaison and have lead the Assistive technology team for 4 of the 15 years on the AT team.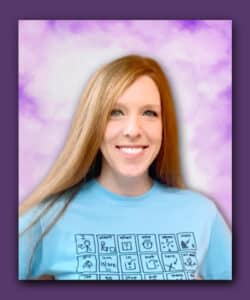 Leslie Cahanin, SLP
Leslie Cahanin, MS, CCC-SLP, received her Bachelor's degree in Communication Disorders from LSU in 2003 and her Master's degree in Communication Sciences and Disorders from Southeastern Louisiana University in 2006. Leslie has practiced speech therapy in the public school setting, outpatient rehabilitation, and private practice. The majority of her experience has been in St. Tammany Parish Schools serving on the district's Assistive Technology Team where she focuses on AAC.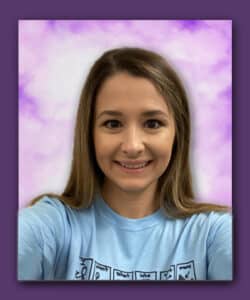 Kate Miranda, SLP
Katie C. Miranda, M.C.D., CCC-SLP
Graduate of Louisiana State University with Bachelor of Arts in Communication Sciences and Disorders and of LSU-Health Sciences Center New Orleans with a Masters of Communication Disorders. Worked in a variety of hospital settings, primarily as an outpatient SLP with emphasis in dysphagia and Augmentative and Alternative Communication for the adult population. This year is my eighth year working for St. Tammany Parish Public Schools, with one year serving as a dysphagia consultant and this year being my fifth year on the Assistive Technology team.