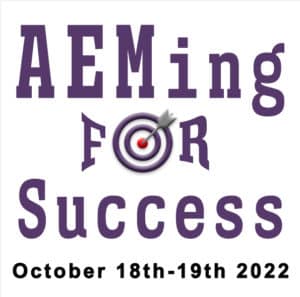 Session 2
10:00 AM – 11:00 AM
Title/Description
Presenter
All About That Braille
Are you in a braille teaching rut? Come learn some tried and true techniques and activities to engage students during braille lessons and beyond.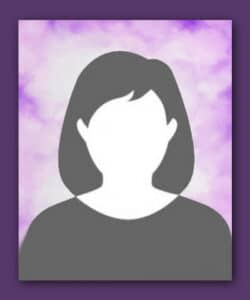 Krystal Guillory, Teacher of the Blind/VI Students
Kristen Sims, Teacher of the Blind/VI Students
Instructor of Structured Discover Programs at Louisiana Tech University
Language Rich Environment
Instead of thinking "Least Restrictive Environment", professionals will learn more on how the environment impacts the children's language development and language learning. They will evaluate their current environment to see its impact on their students. They will understand the importance of creating Language Rich Environment and analyze the process of creating one. Professionals will leave the workshop with a "plan" of implementation in their environment.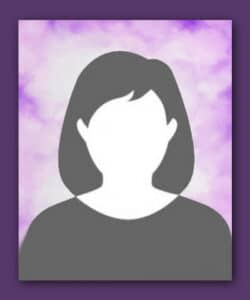 Candi Harbison, Gallaudet University Regional Center Director
I "FEEL" the "NEED" to Move
How many times have you heard…"He can't sit still and distracts the whole class"…"She screams all day"…"He bumps and hits his peers"? Focus, learning, and having socially appropriate behaviors are largely dependent upon one's ability to integrate and organize information from our sensory systems. Unorganized sensory input and stress creates a "traffic jam" in our brain making it difficult to follow directions and learn! This presentation will shed some light on why some students NEED to move in order to learn. During this active presentation, strategies to participate in various sensory motor activities (Brain Gym, movement breaks, recess, physical education, and/or sensory-motor labs) will be demonstrated to help your students behave and learn optimally!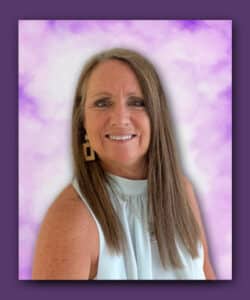 Leslye Barnes, Occupational Therapist
Leslye Barnes is a nationally certified occupational therapist with 32 years of experience. She received her Bachelor of Science in Allied Health at Northeast Louisiana University. She has worked in both medical and educational settings and currently is working for Morehouse Parish School System and Dan Wood Physical Therapy where she supervises two certified occupational therapy assistants. Leslye is currently serving as the director for Special Olympics and assistant director for the Regional Games Uniting Mind and Body Organization for Morehouse Parish athletes. She is on the Assistive Technology Team and oversees parish wide motor and sensory labs. Leslye has provided multiple training sessions locally and at the state level to administrators, teachers, paraprofessionals, and parents on brain based instruction and the importance of movement to enhance learning. She started her motor lab program when working in the Dallas/Fort Worth area 30 years ago and has implemented this program in Morehouse Parish for the past 22 years. Many parishes in Louisiana have sent multidisciplinary professionals to observe the motor and sensory labs in Morehouse Parish to use as a valuable tool for their students. In addition, the use of motor labs in Morehouse Parish have been spotlighted on KTVE news as being a great program for children with autism. Leslye is a firm believer in educating parents and educational professionals on brain based practices to make learning fun and productive!
NO Velcro! Creating Digital Behavior Management Tools
In this session we will download the Free Google App Jamboard from the Google play store and/or Apple store. Participants will need to bring a laptop, Ipad and/or Smart Phone. Together we will create digital token economy boards and digital visual schedules. This skill can be carried over to first/then boards, zones or regulation, and volume control tools to support behavior management throughout the day in all environments.
Katie Sample, AT Specialist for LA-AEM
Katie Sample is an Assistive Technology Regional Specialist for Southeastern Louisiana whose office is located in Gonzales, LA. She is a speech-language pathologist focusing on the pediatric population in both clinic and school settings and a Certified Autism Specialist. She is a Baton Rouge native and attended Louisiana State University for both her bachelor and master's degree programs. She has years of expertise in the area of AAC specifically when used with children with Autism Spectrum Disorder.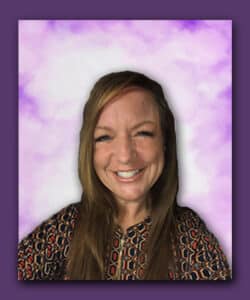 Theresa Robinson, AT Specialist for LA-AEM
Theresa is an Assistive Technology Regional Support Specialist with Louisiana AEM and works in Webster Parish serving North Louisiana. She holds a Bachelor of Science in Psychology, an alternative teacher certification in Special Education K-12, a Masters of Education in Educational Leadership, Graduate Certificate in Teacher Leader Education, and is a certified Fast Track Trainer for LA Pathways.
Overview of the NLS E-Reader
This presentation will explore the features of the NLS E Reader focusing on how it is similar to and different from the APH Chameleon 20.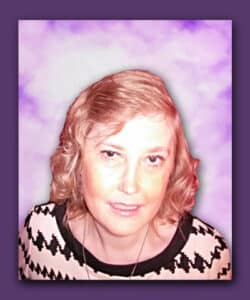 Jill Dunaway, Assistive Technology trainer/specialist at the Alabama Institute for the Deaf and Blind
Jill Dunaway currently serves as an assistive technology trainer/specialist at the Center for Assistive Technology Training, an innovative partnership between Alabama Institute for Deaf and Blind and the American Printing House for the Blind. Prior to joining CATT, she taught assistive technology at the Alabama School for the Blind for fifteen years. Ms. Dunaway holds a Masters of Arts in Education degree in special education from the University of Alabama at Birmingham and is a certified teacher of the visually impaired as well as a certified braille transcriber. She holds certifications in ZoomText and JAWS from Vispero and NVDA from nvacces. She also serves on the curriculum committee for the Quorum Programming language, a computer programming language specifically designed for users who are blind or visually impaired. A braille reader and screen reader user herself, Ms. Dunaway likes to say that assistive technology and braille literacy are keys to independence.