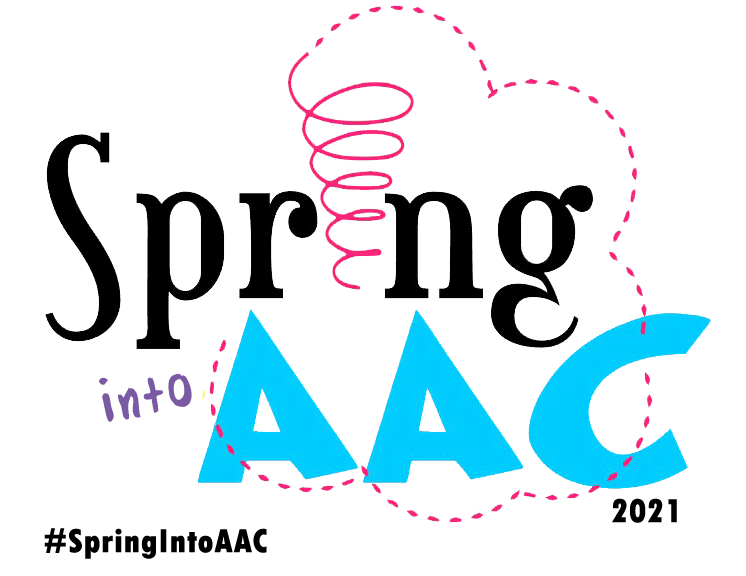 Virtual Event
Conference Materials and Information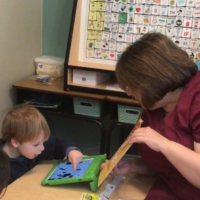 Digital Activities and Strategies for AAC Users, Part 1
Katie Sample MA, CCC-SLP, CAS
Terri Belknap MA CCC-SLP
Explore AAC therapy activities that can be used both virtually and in-person. Participants will learn how to use technology to provide Aided Language Stimulation in teletherapy on different AAC systems and identify resources to create digital AAC teletherapy activities. Participants will gain confidence in teaching AAC terms and strategies to caregivers and staff by reviewing AAC terminology and strategies, defining the differences between core vs fringe vocabulary, and exploring resources to support AAC implementation and embed strategies for home use.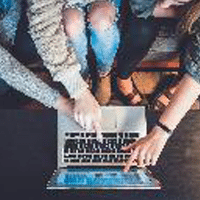 Digital Activities and Strategies for AAC Users, Part 2
Katie Sample MA, CCC-SLP, CAS
Terri Belknap MA CCC-SLP
Building on the knowledge gained in Part 1, participants will engage in live tutorials on creating digital materials. While making the materials live with the presenters or watching to later create materials, participants will gain confidence in using several digital tools that allow for interactive and dynamic therapy materials for complex communicators. Participants will leave with wonderful materials in this digital make and take!

Writing IEPs for Students with Complex Communication
Justin Sims, MA
Katie Sample MA, CCC-SLP, CAS
IEP teams are required to consider the communication needs of all students with disabilities. In this session, we will take a look at creating a communication plan including communication mode, opportunities for communication, and classroom considerations. Sample Communication plans will be shared. Participants will also learn how to appropriately write and include AAC in an IEP as well as writing IEP goals.

AAC Assessment
Justin Sims, MA
Terri Belknap MA CCC-SLP
The AAC module will explore various assessment and evaluation methods, explore different goal writing formats/strategies, and discover various AAC tools ranging from low to high technology for direct and indirect access. After completing this module, participants will have an array of approaches to assess, measure, and provide access to communication for non-verbal and limited-verbal students.

AAC Implementation
Justin Sims, MA
Katie Sample MA, CCC-SLP, CAS
This condensed training focuses on strategies to teach and promote the use of an augmentative communication system to get students to independently initiate spontaneous, novel utterances rather than simply repeating pre-stored sentences when prompted. The strategies presented will cover a range of communication ages and abilities, including those at the level of emerging language and literacy. The teaching strategies presented are appropriate for a wide variety of devices and programs.
App Aptitude
Justin Sims, MA
Katie Sample MA, CCC-SLP, CAS
There are a plethora of applications available for high tech devices. However, it is daunting to choose the right one, and configuring it to fit the student. This session explores the different applications available for ios, android, PC while emphasizing the most important features and settings that facilitate student use.