Instructional materials Center
Cortical/Cerebral Visual Impairment (CVI)
Cortical visual impairment (CVI) is a form of visual impairment caused due to damage to the visual centers of the brain. Even though the child is looking at an object, the brain is unable to process the object. Louisiana has a list of disabilities that students are at the risk for CVI. Read the list
Planning to Support CVI
Students Refer to Pupil Appraisal

Parent Interview – May use the current LEA Parent interview.
CVI Screener – performed at the beginning of the evaluation process. This screener is located in the "Health" section.

Referred to Teaching Blind Student/Visually Impaired Teacher for Assessment
Generate CVI Report

Identify Phase
Provide Instructional strategies
Bulletin 1508
In Louisiana, BESE approved the updated Bulletin 1508 on March,2023. Update coming in July 2023.
Phase I
CVI Range Score 0-3
The goal is to build consistent visual behaviors
Single color (learner's preferred color)
Movement (or movement properties)
Familiar object
Paired with light
Extend from eye to hand
Phase II
CVI Range Score 3-7
The goal is to integrate vision with function
Use characteristics from Phase I
Can view more than one color
Movement (or movement properties) to initiate and occasionally sustain attention
3D preferred may begin to demonstrate eye to object contact with photograph of familiar toy
Lighting paired with target
Phase III
CVI Range Score 8-10
The goal is to facilitate refinement of the characteristics
Color highlighting
Movement not required at near
Symbol books and pictures regarded
Novel objects/images discriminated based on salient features
Backlit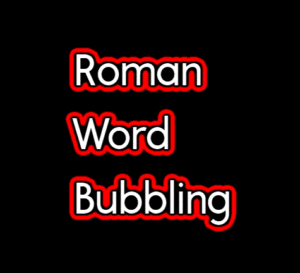 Roman Word Bubbling
Multiple small plastic animals on multi-colored camouflaged background
Resources
To search for the CVI books created by educators across Louisana, search on our website by the name of the book or by the phases.
Scaffolding Tool: Word Bubbling
Path to Literacy: A place where people across the world post a blog sharing their tips, strategies, and resources.
APH: A place where you can purchase tools and resources.
Meet Cindy Champagne
Cindy Champagne works in the field of blindness education, working with children ages birth-21 in Early Intervention and in schools. She is also the parent of a blind son who has retinitis pigmentosa. Cindy is a Board Member of the Louisiana Parents of Blind Children and also of Professionals in Blindness Education.
Cindy holds a Masters in Teaching Blind Students. She also holds a National Certification and Unified English Braille. While her interest in supporting children with blindness and their families arose from her experiences with her son who has an ocular impairment, she quickly learned from the parents of children with CVI that the current field of blindness education was lacking in the knowledge base to assist these particular families and their children.
Get in Touch with Cindy:
phone: 225-240-0090
email: cindychampagnetbs@gmail.com